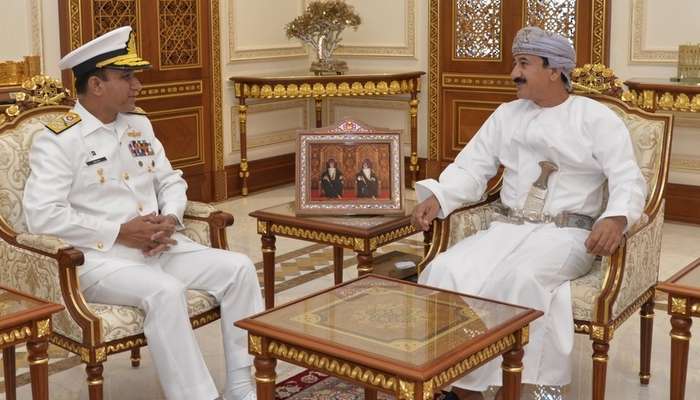 Muscat: Gen. Sultan Mohammed Al Nu'amani, Minister of the Royal Office received here today Admiral Muhammad Amjad Khan Niazi, Chief of Staff of Pakistan's Navy.
The two sides reviewed means of enhancing cooperation to achieve joint interests. They also discussed several matters of mutual interest.
The meeting was attended by Rear Admiral Saif Nasser Al Rahbi, Commander of the Royal Navy of Oman (RNO).